Environmental Safety Products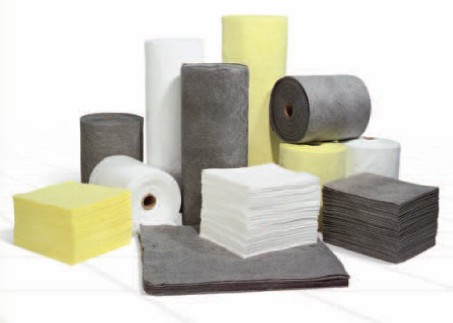 Upside Energy Services supplies a complete range of environmental safety products. Our products include: sorbents for all liquids (including hazardous chemicals), spill response kits, containment booms, safety supplies and chemical-resistant clothing, skimmers, neutralizers and secondary containment products. Spill control, on land or water, is a serious concern for which Upside Energy Services has the solutions.
Upside Energy Services' sorbents utilize two different manufacturing methods for pads and rolls; the traditional polypropylene melt-blowing process and a new, state-of-the-art, air laid manufacturing process. In addition, Upside Energy Services' specialty products include socks, booms, sweeps, pillows, and spill kits.
We constantly strive to increase the quality and selection of our sorbent products while reducing the costs. This formula has kept our customers on the leading edge of technology and competitiveness in a a changing marketplace.
Spill Kits

Upside Energy Services' spill kits are customized to meet the requirements of any site, any type of liquid, and any size spill. Spill kits manufactured by Upside Energy Services are specified to each application, filled with high-quality equipment, and placed in the most effective and safe type of container.
Whether you require a truck kit or a mobile in-plant kit, oil or acid neutralizing kit, 10 litre or 500 litre kit, Upside Energy Services can meet your specification. Our sales team will help you specify the type of absorbent, personal protective equipment, disposal method, container type, and any other type of equipment required.